Welcome To

Elk Rapids Schools

Small Schools In a Caring Community, Delivering a World of Opportunities
Early childhood programs

Middle school through high school foreign language program

Community Service Projects at CMS

Honors Academy at ERHS

Online courses & Alternative learning

Over 30 athletic teams

Award-winning instrumental, vocal and visual arts programs
Calendar

Previous

October

2021

Next

S
M
T
W
T
F
S
1

Oct 1

PTO Jog-A-Thon

Calendar:

Lakeland All School Events Calendar

9:00 AM to 10:00 AM

Equestrian Regionals @ Ludington

Calendar:

Elk Rapids HS Calendar (Google)

4:30 PM to 5:30 PM

Boys JV Soccer @ Petoskey 5 p.m.

Calendar:

Elk Rapids HS Calendar (Google)

7:00 PM to 8:00 PM

Boys Varsity Soccer @ Petoskey 7 p.m.

Calendar:

Elk Rapids HS Calendar (Google)

7:00 PM to 8:00 PM

Varsity Football HOME vs Gladstone @ 7p.m.

Calendar:

Elk Rapids HS Calendar (Google)

2

Oct 2

8:00 AM to 9:00 AM

Varsity Volleyball @ Mt. Pleasant HS 8:30 a.m.

Calendar:

Elk Rapids HS Calendar (Google)

10:00 AM to 11:00 AM

Equestrian Regionals @ Ludington

Calendar:

Elk Rapids HS Calendar (Google)

4:00 PM to 6:00 PM

CMS Cross Country vs Shepherd (Blue Jay Shepherd)

Calendar:

Cherryland MS Calendar (Google)

3
4

Oct 4

4:30 PM to 6:30 PM

CMS Volleyball @ St. Elizabeth

Calendar:

Cherryland MS Calendar (Google)

5:00 PM to 6:00 PM

Boys JV Soccer HOME vs Boyne City @ 5 p.m.

Calendar:

Elk Rapids HS Calendar (Google)

7:00 PM to 8:00 PM

Boys Varsity Soccer HOME vs. Boyne City 7 p.m.

Calendar:

Elk Rapids HS Calendar (Google)

5

Oct 5

5:00 PM to 7:00 PM

CMS Football @ Mancelona

Calendar:

Cherryland MS Calendar (Google)

5:30 PM to 6:30 PM

JV Volleyball HOME vs Charlevoix @ 5:30

Calendar:

Elk Rapids HS Calendar (Google)

7:00 PM to 8:00 PM

Varsity Volleyball HOME vs Charlevoix @ 7pm

Calendar:

Elk Rapids HS Calendar (Google)

6

Oct 6

LES Picture Day

Calendar:

Lakeland All School Events Calendar

4:00 PM to 5:00 PM

Boy and Girls Cross Country @ Mancelona 4pm

Calendar:

Elk Rapids HS Calendar (Google)

4:00 PM to 6:00 PM

CMS Cross Country vs Mancelona High School

Calendar:

Cherryland MS Calendar (Google)

4:30 PM to 6:30 PM

CMS Volleyball vs East Jordan

Calendar:

Cherryland MS Calendar (Google)

7

Oct 7

5:30 PM to 6:30 PM

JV Volleyball HOME vs Grayling @ 5:30pm

Calendar:

Elk Rapids HS Calendar (Google)

7:00 PM to 8:00 PM

Varsity Soccer HOME vs Kalkaska 7pm

Calendar:

Elk Rapids HS Calendar (Google)

7:00 PM to 8:00 PM

Varsity Volleyball HOME vs Grayling @ 7pm

Calendar:

Elk Rapids HS Calendar (Google)

8

Oct 8

7:00 PM to 8:00 PM

Varsity Football @ Glen Lake 7 pm

Calendar:

Elk Rapids HS Calendar (Google)

9

Oct 9

9:00 AM to 10:00 AM

JV and Varsity Volleyball @ TC Central 9am

Calendar:

Elk Rapids HS Calendar (Google)

10
11

Oct 11

10:00 AM to 12:00 PM

CMS Cross Country - LMC Championship @ Charlevoix HS

Calendar:

Cherryland MS Calendar (Google)

4:00 PM to 5:00 PM

Boys and Girls XC @ Kalkaska 4 pm

Calendar:

Elk Rapids HS Calendar (Google)

4:30 PM to 6:30 PM

CMS Volleyball @ Boyne City

Calendar:

Cherryland MS Calendar (Google)

5:00 PM to 6:00 PM

JV Boys Soccer @ TC Home School

Calendar:

Elk Rapids HS Calendar (Google)

5:00 PM to 6:00 PM

Varsity and JV Volleyball @ Petoskey

Calendar:

Elk Rapids HS Calendar (Google)

12

Oct 12

2:45 PM to 3:45 PM

Pizza Party

Calendar:

District Calendar

5:00 PM to 7:00 PM

CMS Football @ East Jordan

Calendar:

Cherryland MS Calendar (Google)

5:00 PM to 8:00 PM

JV and Varsity Volleyball HOME vs Boyne City

Calendar:

Elk Rapids HS Calendar (Google)

6:00 PM to 7:00 PM

GIS Informational Meeting

Calendar:

District Calendar

13

Oct 13

Testing Day

Calendar:

Elk Rapids HS Calendar (Google)

4:30 PM to 6:30 PM

CMS Volleyball @ Grayling

Calendar:

Cherryland MS Calendar (Google)

6:00 PM to 7:00 PM

Soccer Districts Elk Rapids vs Cheboygan HOME 6pm

Calendar:

Elk Rapids HS Calendar (Google)

14
15

Oct 15

CMS Pink Out Spirit Day- wear pink for Breast Cancer Awareness

Calendar:

Cherryland MS Calendar (Google)

7:00 PM to 8:00 PM

Varsity Football @ Boyne City 7pm

Calendar:

Elk Rapids HS Calendar (Google)

16

Oct 16

9:00 AM to 10:00 AM

Varsity Volleyball @ Inland Lakes TBD

Calendar:

Elk Rapids HS Calendar (Google)

10:00 AM to 11:00 AM

Boys and Girls XC @ Charlevoix

Calendar:

Elk Rapids HS Calendar (Google)

17
18

Oct 18

7:00 PM to 8:00 PM

Soccer District Semi-Finals Elk Rapids vs Grayling HOME 7pm

Calendar:

Elk Rapids HS Calendar (Google)

19
20

Oct 20

4:30 PM to 6:30 PM

CMS Volleyball vs St. Elizabeth

Calendar:

Cherryland MS Calendar (Google)

21
22
23

Oct 23

9:00 AM to 12:00 PM

CMS Cross Country- NM Championship Michawye

Calendar:

Cherryland MS Calendar (Google)

24
25
26

Oct 26

10:30 AM to 12:30 PM

Class Ring Orders Due - Lunch - Jostens

Calendar:

Elk Rapids HS Calendar (Google)

10:30 AM to 12:30 PM

Senior Grad Orders Due - Lunch - Jostens

Calendar:

Elk Rapids HS Calendar (Google)

27
28
29

Oct 29

CMS Halloween Dress up day

Calendar:

Cherryland MS Calendar (Google)

5:00 PM to 7:00 PM

Fall Festival

Calendar:

Lakeland All School Events Calendar

30
31
Mill Creek Points of Pride!
Pond offers students direct access to science activities
Competition athletic fields offer our students top-not facilities
Onsite social worker
Researched based curriculum
Incredible community involvement and volunteers
1-1 iPads for every student
Small class sizes for more personalized teaching
A fantastic and supportive PTO
Early childhood education programs
Comprehensive Response To Intervention (RTI) system that enables us to differentiate learning
A wonderful and enthusiastic teaching staff
Strong "specials" program that includes art, music, library and physical education
Kindergarten parents raised/donated money to provide funds for over 400 books
Staff & Families worked together to improve and excel during virtual learning
Dedicated support staff
Active student council
A native plant garden
Promotes environmental awareness through a student-driven recycling program
Daily "Elk Pride Awards" for students exhibiting excellence in multiple areas
"Energy Bus Incentive Program" for classes displaying excellence
Enhanced safety protocols that include air purifiers in classrooms and UV light machines to help with sanitization
Testing scores that are at the top of the region
A social and emotional learning program
Before and after school child care
Lakeland Points of Pride!
Transitional kindergarten offerings
Onsite before/after school and summer childcare
Tuition based preschool program
Updated and researched based language arts, mathematics and science curriculum
Social emotional learning and anti-bullying programs at all grade levels
A trauma informed school culture utilizing the Collaborative Problem Solving process
Multiple after school enrichment programs in athletics, music and robotics
Early Childhood Special Education Program
On site Food Forest and High Tunnel Hoop House
Incredible community involvement and volunteers
1-1 iPads for every student
A supportive PTO and community wide support from local business owners and citizens
Response To Intervention (

RTI

) system for math and reading
Highly successful art, music, library and physical education programs for all students
Updated and recent improvements to school safety precautions
Active student council in grade 2-5
Both onsite and virtual options for our families
Regional leader on state assessments
CMS Points of Pride!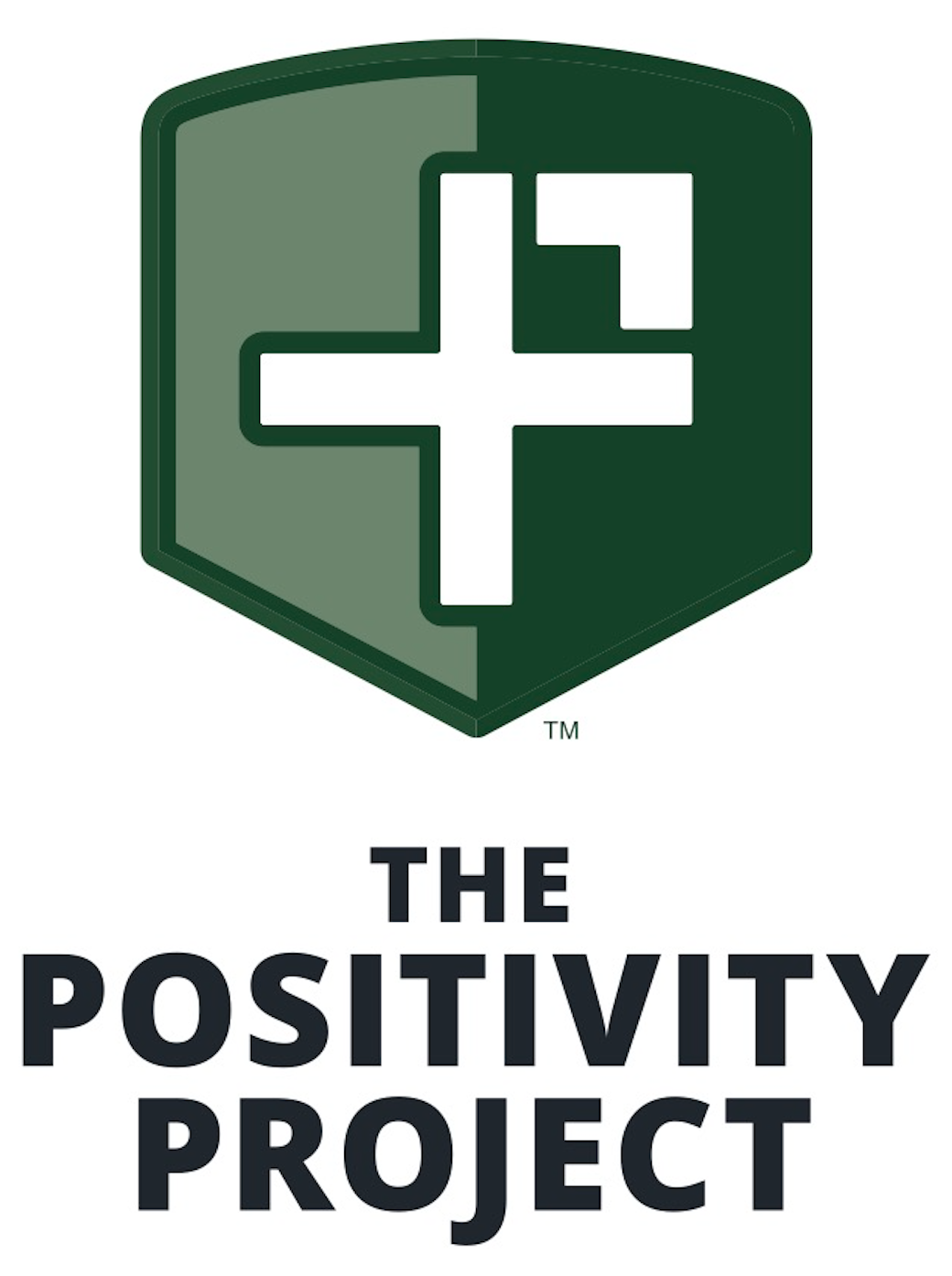 Cherryland Middle School became the first school in Northern Michigan to partner with the Positivity Project. As part of our whole-child approach to education, our students engage in daily learning about their character strengths and the importance of building relationships. Learn more at PosProject.org
ERHS/SA Points of Pride!
Added a new AP Course - AP Statistics
Percentage of 11th grade students meeting math benchmark on the

PSAT

/

NMSQT

increased from 45% to 49%
Stock Market class students won the Stock Market Game State Championship for most earnings from a class and most earnings from a student team
36 out of 40 AP World students took the AP exam for 2020
Awarded $3000 grant from the

MiSTEM

network to purchase two 3D printers and virtual reality headsets
All seniors in English 12B and AP Lit. & Comp. B received credit/passed
Members of the

ERHS

Marching Band were featured as the Band-of-the-Week on TV 7&4 News
Great efforts to highlight community guest speakers
Successful presentation of Signs of Suicide Prevention Program to all high school students
Over 90% of 2020 senior class pursued post-secondary education
Tuition Incentive Program allowed 100% of Sunrise Academy students the opportunity to earn an Associates Degree for little to no cost
Caring Elks Account was created to deposit donations specifically geared to help needy high school families
Clothing Pantry was established next to the At-Risk Counseling office for donations to be collected and housed where students can find clothing, snacks, school supplies and hygiene products
Boys Soccer District/Conference/Regional Champions
Boys Ski Conference Champions
Bowling Conference Champions
Three State Qualifiers for

Powerlifting

US News & World Report: America's Best High Schools
Top 2% of high schools in Michigan
Top 5% of high schools in the nation
Parent Dashboard -

MDE

School Accountability Scorecard #1 ranked school building in

TBAISD

at 99.18%

ERHS

made the Newsweek's Top STEM high school list and ranked 4,019 out of over 30,000 public and private schools in the USA and 104 out of over 950 high schools in Michigan
District Quick Facts

90%
Student participation in extracurricular activities

#1
Rank in the region for percentage of graduates enrolled in a two or four-year college or university

1:1 Device
iPads or Chromebooks for all students, K-12

#22
ERHS Rank in the State out of 1147 Michigan High Schools