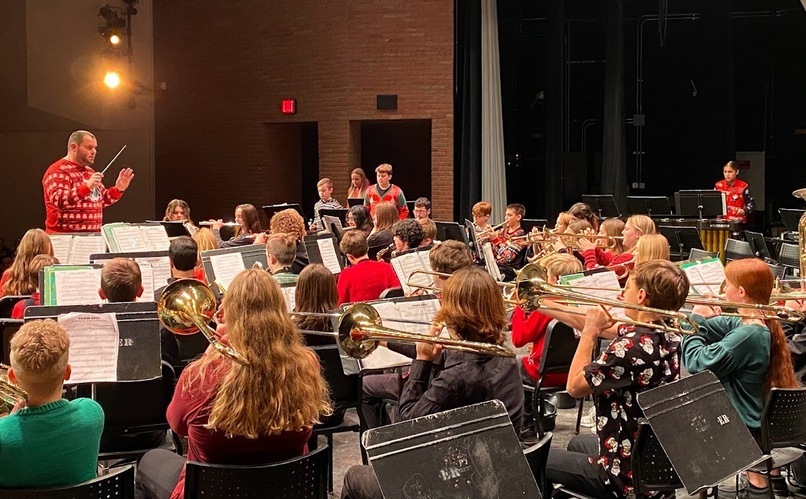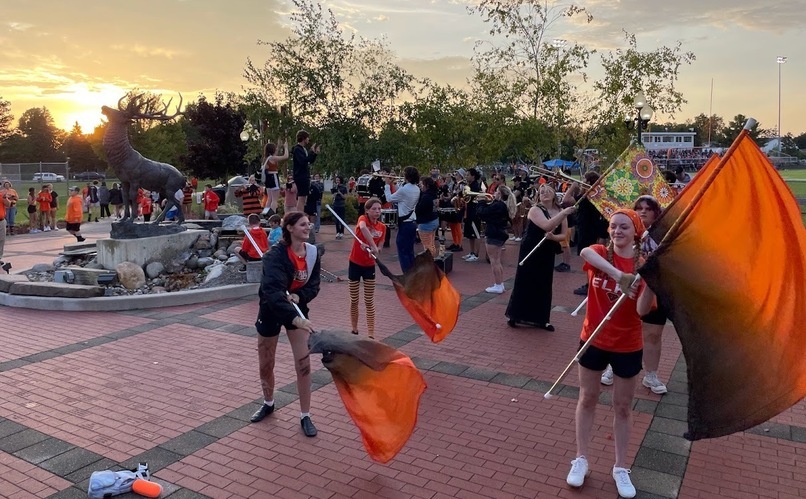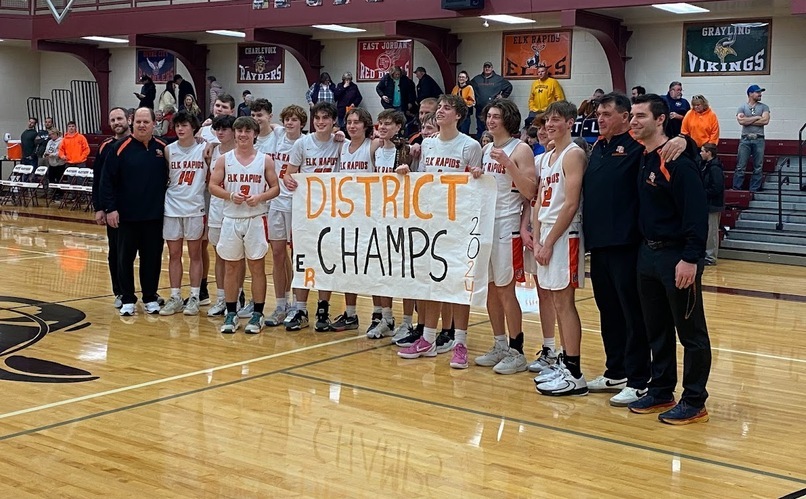 Welcome To

Elk Rapids Schools

Small Schools In a Caring Community,
Delivering a World of Opportunities
Early childhood programs
Middle school through high school foreign language program
Community Service Projects at CMS
Honors Academy at ERHS
Online courses & Alternative learning
Over 30 athletic teams
Award-winning instrumental, vocal and visual arts programs
District Calendar

Bond Community Forum

Location:

Elk Rapids Cherryland Middle School, 707 E 3rd St, Elk Rapids, MI 49629, USA

Calendar:

District Calendar

HS Choir Concert

Calendar:

District Calendar

Lakeland Fall Festival

Calendar:

District Calendar

PSAT - Grade 9

Calendar:

District Calendar

PSAT-NMSQT Grades 10 & 11

Calendar:

District Calendar

HS Marching Band @ ER Zombie Parade

Calendar:

District Calendar

Half Day of School - AM students PM staff professional development

Calendar:

District Calendar
Calendar

‹

October

2019

›

S
M
T
W
T
F
S
1

Oct 1

5:00 PM to 7:00 PM

CMS Football @ Charlevoix

Location:

Charlevoix Football Field, Charlevoix, MI 49720, USA

Calendar:

Cherryland MS Calendar (Google)

Bus leaves the middle school at 3:15 PM.

2

Oct 2

Lakeland Picture Day

Calendar:

District Calendar

Picture Day

Calendar:

Lakeland All School Events Calendar

Student Count Day

Calendar:

Lakeland All School Events Calendar

Walk To School Day

Calendar:

Lakeland All School Events Calendar

Walk To School Day

Calendar:

Cherryland MS Calendar (Google)

Walk to School Day (W2SD) is a national event that builds awareness for communities to be more walkable by planning active transportation events at community schools. For this year's Walk to School Day, the theme is Take a Walk on the Wild Side! We want to encourage all students, parents, and teachers to get out and get movi ng. Whether you hop, skip, jump, or walk, everyone is invited to join in on the fun – just find a way to make your journey to school active!CMS will participate in the National Walk To School day during our morning movement time.

3:00 PM to 5:00 PM

CMS Cross Country @ Mancelona Invite

Location:

Mancelona High School, 9300 W Limits Rd, Mancelona, MI 49659, USA

Calendar:

Cherryland MS Calendar (Google)

4:30 PM to 7:30 PM

CMS Volleyball @ St Elizabeth

Location:

St. Elizabeth Ann Seton Middle School, 1601 N Three Mile Rd, Traverse City, MI 49696, USA

Calendar:

Cherryland MS Calendar (Google)

Bus will leave from school at 3:30 PM.

3

Oct 3

8:00 AM to 12:30 PM

Samels Farm

Calendar:

Cherryland MS Calendar (Google)

4

Oct 4

1/2 Day of School

Calendar:

Cherryland MS Calendar (Google)

Half Day of School - AM students PM staff Professional Development

Calendar:

District Calendar

MYIG 1/2 Day Planning

Calendar:

Cherryland MS Calendar (Google)

Professional Development Day

Calendar:

Lakeland All School Events Calendar

8:45 AM to 12:10 PM

PD - Student 1/2 Day

Calendar:

Mill Creek Events

9:15 AM to 10:00 AM

Jog-A-Thon: Third and Fifth Grades

Calendar:

3rd Grade Events

5

Oct 5

CMS Volleyball @ Suttons Bay Tournament

Location:

Suttons Bay Middle School, 310 S Elm St, Suttons Bay, MI 49682, USA

Calendar:

Cherryland MS Calendar (Google)

6
7

Oct 7

4:30 PM to 8:00 PM

CMS Volleyball vs East Jordan

Location:

Elk Rapids Cherryland Middle School, 707 E 3rd St, Elk Rapids, MI 49629, USA

Calendar:

Cherryland MS Calendar (Google)

6:00 PM to 7:00 PM

School Board Meeting

Location:

308 Meguzee Point Rd, Elk Rapids, MI 49629, USA

Calendar:

District Calendar

8

Oct 8

9:00 AM to 4:00 PM

Jog-a-thon

Calendar:

Mill Creek Events

5:00 PM to 7:00 PM

CMS Football @ Mancelona

Location:

Mancelona Middle School, 112 St Johns Ave, Mancelona, MI 49659, USA

Calendar:

Cherryland MS Calendar (Google)

Bus leaves the middle school at 3:00 PM

9

Oct 9

4:30 PM to 7:30 PM

CMS Volleyball @ Boyne City

Location:

Boyne City Middle School, 1025 Boyne Ave, Boyne City, MI 49712, USA

Calendar:

Cherryland MS Calendar (Google)

Bus leaves the school at 3:00 PM.

10

Oct 10

9:00 AM to 5:30 PM

Camp Hay-o-went-ha

Calendar:

5th Grade Events

10:05 AM to 10:45 AM

Elk Rapids Fire Department Visit

Calendar:

3rd Grade Events

11
12

Oct 12

10:00 AM to 1:30 PM

CMS Cross Country @ LMC Championships

Location:

East Jordan High School, 101 Maple St, East Jordan, MI 49727, USA

Calendar:

Cherryland MS Calendar (Google)

13
14

Oct 14

5:00 PM to 8:30 PM

CMS Volleyball @ Grayling

Location:

Grayling Middle School, 500 Spruce St, Grayling, MI 49738, USA

Calendar:

Cherryland MS Calendar (Google)

Bus leaves the school at 3:15 PM.

15

Oct 15

5:00 PM to 7:00 PM

CMS Football @ East Jordan

Location:

East Jordan High School, 101 Maple St, East Jordan, MI 49727, USA

Calendar:

Cherryland MS Calendar (Google)

Bus leaves the school at 3:00 PM

6:00 PM to 7:00 PM

Bond Community Forum

Location:

Elk Rapids Cherryland Middle School, 707 E 3rd St, Elk Rapids, MI 49629, USA

Calendar:

District Calendar

16

Oct 16

4:30 PM to 8:00 PM

CMS Volleyball vs Kalkaska

Location:

Elk Rapids Cherryland Middle School, 707 E 3rd St, Elk Rapids, MI 49629, USA

Calendar:

Cherryland MS Calendar (Google)

7:00 PM to 8:00 PM

HS Choir Concert

Calendar:

District Calendar

17

Oct 17

6:00 PM to 6:30 PM

NJHS Induction Ceremony

Calendar:

Cherryland MS Calendar (Google)

18

Oct 18

CMS Spirit Day- Breast Cancer Awareness

Calendar:

Cherryland MS Calendar (Google)

Dress in pink to show your support for those who are battling or have lost their battle to breast cancer. The school store will be open for pink apparel Thursday and Friday morning.

19

Oct 19

9:00 AM to 1:00 PM

CMS Cross Country @ NMC Chamionships

Location:

Michaywé Golf & Dining, 1535 Opal Lake Rd, Gaylord, MI 49735, USA

Calendar:

Cherryland MS Calendar (Google)

20
21

Oct 21

Take Your Parent to PE Week

Calendar:

Cherryland MS Calendar (Google)

Join your child during their regularly scheduled physical education class and be ready for a great workout!

22

Oct 22

Take Your Parent to PE Week

Calendar:

Cherryland MS Calendar (Google)

Join your child during their regularly scheduled physical education class and be ready for a great workout!

6:00 PM to 8:00 PM

CMS Football vs Grayling

Calendar:

Cherryland MS Calendar (Google)

23

Oct 23

Take Your Parent to PE Week

Calendar:

Cherryland MS Calendar (Google)

Join your child during their regularly scheduled physical education class and be ready for a great workout!

4:15 PM to 5:15 PM

PTO Mtg

Calendar:

Lakeland All School Events Calendar

24

Oct 24

Take Your Parent to PE Week

Calendar:

Cherryland MS Calendar (Google)

Join your child during their regularly scheduled physical education class and be ready for a great workout!

25

Oct 25

Take Your Parent to PE Week

Calendar:

Cherryland MS Calendar (Google)

Join your child during their regularly scheduled physical education class and be ready for a great workout!

Fall Festival

Calendar:

Lakeland All School Events Calendar

Lakeland Fall Festival

Calendar:

District Calendar

11:14 AM to 1:00 PM

Know your Classmate Day

Calendar:

Cherryland MS Calendar (Google)

Know your Classmates during all lunches

7:00 PM to 8:30 PM

CMS Halloween Dance

Calendar:

Cherryland MS Calendar (Google)

The Junior class will be hosting a middle school Halloween dance. Cost to get in is $6 and costumes are encouraged. Students must follow the dress code. Masks and any costume weapons are not allowed.

26
27
28

Oct 28

First Day of CMS Boys' Basketball Practice

Calendar:

Cherryland MS Calendar (Google)

29
30

Oct 30

PSAT - Grade 9

Calendar:

District Calendar

PSAT-NMSQT Grades 10 & 11

Calendar:

District Calendar

31

Oct 31

CMS Spirit Day- Costume Day

Calendar:

Cherryland MS Calendar (Google)

Dress up and wear a costume to show your school spirit. Costumes must meet dress code requirements. Masks, weapons and look-alike weapons will not be allowed

HS Marching Band @ ER Zombie Parade

Calendar:

District Calendar
Elk Rapids Schools Now Offering Birth to Age 3 Child Care
Housed at Mill Creek Elementary and partnering with Down by the Creek Children's Center, the birth to age 3 child care will be offered Monday - Friday from 7am - 6p @ $55/day or $30/half day! Call 231.267.1630 for information or to enroll.
District News

View Archives
October 16, 2019
ER Indigenous Youth win State Award
Elk Rapids Indigenous Group wins State Award!
District Quick Facts

90%
Student participation in extracurricular activities

#1
Rank in the region for percentage of graduates enrolled in a two or four-year college or university

1:1 Device
iPads or Chromebooks for all students, K-12