Welcome To

Elk Rapids Schools

Small Schools In a Caring Community,
Delivering a World of Opportunities
Early childhood programs
Middle school through high school foreign language program
Community Service Projects at CMS
Honors Academy at ERHS
Online courses & Alternative learning
Over 30 athletic teams
Award-winning instrumental, vocal and visual arts programs
District Calendar

MSBOA - Band and Orchestra Festival

Calendar:

District Calendar

School Board Meeting

Calendar:

District Calendar

Freshman Orientation Night

Location:

Elk Rapids Cherryland Middle School, 707 E 3rd St, Elk Rapids, MI 49629, USA

Calendar:

District Calendar

ERHS Parent Teacher Conferences

Calendar:

District Calendar

Family Fun Night - Mill Creek

Calendar:

District Calendar

This event has a video call. Join: https://meet.google.com/dwo-jmjz-sbi +1 413-685-0489 PIN: 536622460#

Half Day of School - AM Students PM Staff PD

Calendar:

District Calendar

CMS/ERHS Choir Concert

Calendar:

District Calendar
Calendar

‹

February

2020

›

S
M
T
W
T
F
S
1

Feb 1

7:00 PM to 8:00 PM

ERHS Drama - Clue on Stage

Location:

Peterman Auditorium

Calendar:

District Calendar

2
3

Feb 3

8th Grade Boys LOC

Calendar:

Cherryland MS Calendar (Google)

4:30 PM to 8:00 PM

Girls' Basketball @ St Elizabeth

Location:

St. Elizabeth Ann Seton Middle School, 1601 N Three Mile Rd, Traverse City, MI 49696, USA

Calendar:

Cherryland MS Calendar (Google)

Bus leaves CMS at 3:15 PM.

4

Feb 4

8th grade girls LOC

Calendar:

Cherryland MS Calendar (Google)

4:15 PM to 7:15 PM

Elk Rapids High School BB B FR Home Petoskey High School

Calendar:

Elk Rapids Michigan Athletics Calendar

Visit https://elkrapidshighschool.bigteams.com/main/event/eventid/74412494 for more information!

5:30 PM to 8:30 PM

Elk Rapids High School BB B JV Home Petoskey High School

Calendar:

Elk Rapids Michigan Athletics Calendar

Visit https://elkrapidshighschool.bigteams.com/main/event/eventid/74412489 for more information!

7:00 PM to 10:00 PM

Elk Rapids High School BB B VA Home Petoskey High School

Calendar:

Elk Rapids Michigan Athletics Calendar

Visit https://elkrapidshighschool.bigteams.com/main/event/eventid/74412484 for more information!

5

Feb 5

5:30 PM to 8:30 PM

Elk Rapids High School BB G JV Away Petoskey High School

Calendar:

Elk Rapids Michigan Athletics Calendar

Visit https://elkrapidshighschool.bigteams.com/main/event/eventid/74412499 for more information!

7:00 PM to 10:00 PM

Elk Rapids High School BB G VA Away Petoskey High School

Calendar:

Elk Rapids Michigan Athletics Calendar

Visit https://elkrapidshighschool.bigteams.com/main/event/eventid/74412497 for more information!

6

Feb 6

7th Grade Special Olympics Field Trip

Calendar:

Cherryland MS Calendar (Google)

Visiting Poet Jim Ribby

Calendar:

4th Grade Events

3:00 PM to 7:45 PM

Snowchasers Ski Trip

Location:

Schuss Mountain Drive, Schuss Mountain Dr, Bellaire, MI, USA

Calendar:

Cherryland MS Calendar (Google)

4:30 PM to 8:00 PM

Girls' Basketball vs East Jordan

Location:

Elk Rapids Cherryland Middle School, 707 E 3rd St, Elk Rapids, MI 49629, USA

Calendar:

Cherryland MS Calendar (Google)

5:30 PM to 8:30 PM

Elk Rapids High School BB G JV Away Grayling High School

Calendar:

Elk Rapids Michigan Athletics Calendar

Visit https://elkrapidshighschool.bigteams.com/main/event/eventid/73364345 for more information!

7:00 PM to 10:00 PM

Elk Rapids High School BB B JV Away Grayling High School

Calendar:

Elk Rapids Michigan Athletics Calendar

Visit https://elkrapidshighschool.bigteams.com/main/event/eventid/73364343 for more information!

7

Feb 7

4:15 PM to 7:15 PM

Elk Rapids High School BB B FR Home Grayling High School

Calendar:

Elk Rapids Michigan Athletics Calendar

Visit https://elkrapidshighschool.bigteams.com/main/event/eventid/73364357 for more information!

5:30 PM to 8:30 PM

Elk Rapids High School BB G VA Home Grayling High School

Calendar:

Elk Rapids Michigan Athletics Calendar

Visit https://elkrapidshighschool.bigteams.com/main/event/eventid/73364361 for more information!

7:00 PM to 10:00 PM

Elk Rapids High School BB B VA Home Grayling High School

Calendar:

Elk Rapids Michigan Athletics Calendar

Visit https://elkrapidshighschool.bigteams.com/main/event/eventid/73364363 for more information!

8
9
10

Feb 10

8:00 AM to 9:00 AM

NWEA Winter Testing Begins (Reading)

Calendar:

Cherryland MS Calendar (Google)

4:30 PM to 8:00 PM

Girls' Basketball @ Boyne City

Location:

Boyne City Middle School, 1025 Boyne Ave, Boyne City, MI 49712, USA

Calendar:

Cherryland MS Calendar (Google)

Bus leaves CMS at 3:00 PM.

6:00 PM to 7:00 PM

School Board Meeting

Calendar:

District Calendar

11

Feb 11

4:15 PM to 7:15 PM

Elk Rapids High School BB B FR Away East Jordan High School

Calendar:

Elk Rapids Michigan Athletics Calendar

Visit https://elkrapidshighschool.bigteams.com/main/event/eventid/77813743 for more information!

5:30 PM to 8:30 PM

Elk Rapids High School BB B JV Away East Jordan High School

Calendar:

Elk Rapids Michigan Athletics Calendar

Visit https://elkrapidshighschool.bigteams.com/main/event/eventid/73364368 for more information!

5:30 PM to 8:30 PM

Elk Rapids High School BB G JV Home East Jordan High School

Calendar:

Elk Rapids Michigan Athletics Calendar

Visit https://elkrapidshighschool.bigteams.com/main/event/eventid/73364366 for more information!

7:00 PM to 10:00 PM

Elk Rapids High School BB B VA Away East Jordan High School

Calendar:

Elk Rapids Michigan Athletics Calendar

Visit https://elkrapidshighschool.bigteams.com/main/event/eventid/73364367 for more information!

7:00 PM to 10:00 PM

Elk Rapids High School BB G VA Home East Jordan High School

Calendar:

Elk Rapids Michigan Athletics Calendar

Visit https://elkrapidshighschool.bigteams.com/main/event/eventid/73364365 for more information!

12
13

Feb 13

3:00 PM to 7:45 PM

Snowchasers Ski Trip

Location:

Schuss Mountain Drive, Schuss Mountain Dr, Bellaire, MI, USA

Calendar:

Cherryland MS Calendar (Google)

6:00 PM to 9:00 PM

Elk Rapids High School BB B JV Home Charlevoix HS

Calendar:

Elk Rapids Michigan Athletics Calendar

Visit https://elkrapidshighschool.bigteams.com/main/event/eventid/73364370 for more information!

6:00 PM to 9:00 PM

Elk Rapids High School BB B VA Away Traverse City Christian School

Calendar:

Elk Rapids Michigan Athletics Calendar

Visit https://elkrapidshighschool.bigteams.com/main/event/eventid/77132608 for more information!

14

Feb 14

LL Variety Show

Calendar:

District Calendar

Poetry Alive

Calendar:

4th Grade Events

Spirit day- wear red for heart health

Calendar:

Cherryland MS Calendar (Google)

Variety Show

Calendar:

Lakeland All School Events Calendar

4:15 PM to 7:15 PM

Elk Rapids High School BB B FR Away Charlevoix HS

Calendar:

Elk Rapids Michigan Athletics Calendar

Visit https://elkrapidshighschool.bigteams.com/main/event/eventid/79056002 for more information!

5:30 PM to 8:30 PM

Elk Rapids High School BB G VA Away Charlevoix HS

Calendar:

Elk Rapids Michigan Athletics Calendar

Visit https://elkrapidshighschool.bigteams.com/main/event/eventid/73364375 for more information!

7:00 PM to 10:00 PM

Elk Rapids High School BB B VA Away Charlevoix HS

Calendar:

Elk Rapids Michigan Athletics Calendar

Visit https://elkrapidshighschool.bigteams.com/main/event/eventid/73364373 for more information!

15
16
17

Feb 17

4:30 PM to 8:00 PM

Girls' Basketball vs Kalkaska

Location:

Elk Rapids Cherryland Middle School, 707 E 3rd St, Elk Rapids, MI 49629, USA

Calendar:

Cherryland MS Calendar (Google)

18

Feb 18

11:00 AM to 12:00 PM

Food of the Month

Calendar:

5th Grade Events

4:15 PM to 7:15 PM

Elk Rapids High School BB B FR Home Boyne City High School

Calendar:

Elk Rapids Michigan Athletics Calendar

Visit https://elkrapidshighschool.bigteams.com/main/event/eventid/73364386 for more information!

5:30 PM to 8:30 PM

Elk Rapids High School BB B JV Home Boyne City High School

Calendar:

Elk Rapids Michigan Athletics Calendar

Visit https://elkrapidshighschool.bigteams.com/main/event/eventid/77674241 for more information!

5:30 PM to 8:30 PM

Elk Rapids High School BB G JV Away Boyne City High School

Calendar:

Elk Rapids Michigan Athletics Calendar

Visit https://elkrapidshighschool.bigteams.com/main/event/eventid/73364380 for more information!

7:00 PM to 10:00 PM

Elk Rapids High School BB B VA Home Boyne City High School

Calendar:

Elk Rapids Michigan Athletics Calendar

Visit https://elkrapidshighschool.bigteams.com/main/event/eventid/73364382 for more information!

7:00 PM to 10:00 PM

Elk Rapids High School BB G VA Away Boyne City High School

Calendar:

Elk Rapids Michigan Athletics Calendar

Visit https://elkrapidshighschool.bigteams.com/main/event/eventid/73364377 for more information!

19

Feb 19

4:00 PM to 7:00 PM

Elk Rapids High School SKI BG VA Away Harbor Springs HS (Highlands-LMC Championship)

Calendar:

Elk Rapids Michigan Athletics Calendar

Visit https://elkrapidshighschool.bigteams.com/main/event/eventid/78124033 for more information!

4:30 PM to 8:00 PM

Girls Basketball vs Boyne City

Location:

Elk Rapids Cherryland Middle School, 707 E 3rd St, Elk Rapids, MI 49629, USA

Calendar:

Cherryland MS Calendar (Google)

20

Feb 20

4:00 PM to 7:00 PM

CMS Invitational PTC

Calendar:

Cherryland MS Calendar (Google)

5:30 PM to 8:30 PM

Elk Rapids High School BB G JV Away Kalkaska High School

Calendar:

Elk Rapids Michigan Athletics Calendar

Visit https://elkrapidshighschool.bigteams.com/main/event/eventid/73364400 for more information!

7:00 PM to 10:00 PM

Elk Rapids High School BB B JV Away Kalkaska High School

Calendar:

Elk Rapids Michigan Athletics Calendar

Visit https://elkrapidshighschool.bigteams.com/main/event/eventid/73364398 for more information!

21

Feb 21

6th Grade Winter Olympics

Calendar:

Cherryland MS Calendar (Google)

MSBOA - Band and Orchestra Festival

Calendar:

District Calendar

9:00 AM to 10:00 AM

4th and 5th Grade to Dennos Museum

Calendar:

Mill Creek Events

11:00 AM to 12:00 PM

Food of the Month

Calendar:

5th Grade Events

4:15 PM to 7:15 PM

Elk Rapids High School BB B FR Away Kalkaska High School

Calendar:

Elk Rapids Michigan Athletics Calendar

Visit https://elkrapidshighschool.bigteams.com/main/event/eventid/73364401 for more information!

5:30 PM to 8:30 PM

Elk Rapids High School BB G VA Away Kalkaska High School

Calendar:

Elk Rapids Michigan Athletics Calendar

Visit https://elkrapidshighschool.bigteams.com/main/event/eventid/73364435 for more information!

7:00 PM to 10:00 PM

Elk Rapids High School BB B VA Away Kalkaska High School

Calendar:

Elk Rapids Michigan Athletics Calendar

Visit https://elkrapidshighschool.bigteams.com/main/event/eventid/73364436 for more information!

22

Feb 22

MSBOA - Band and Orchestra Festival

Calendar:

District Calendar

23
24
25

Feb 25

10:55 AM to 11:55 AM

Staff vs. Students Dodgeball Fundraiser (Assembly Schedule)

Calendar:

Cherryland MS Calendar (Google)

4:15 PM to 7:15 PM

Elk Rapids High School BB B FR Away St. Francis HS

Calendar:

Elk Rapids Michigan Athletics Calendar

Visit https://elkrapidshighschool.bigteams.com/main/event/eventid/73364441 for more information!

5:30 PM to 8:30 PM

Elk Rapids High School BB B JV Away St. Francis HS

Calendar:

Elk Rapids Michigan Athletics Calendar

Visit https://elkrapidshighschool.bigteams.com/main/event/eventid/73364442 for more information!

5:30 PM to 8:30 PM

Elk Rapids High School BB G JV Home St. Francis HS

Calendar:

Elk Rapids Michigan Athletics Calendar

Visit https://elkrapidshighschool.bigteams.com/main/event/eventid/73364438 for more information!

7:00 PM to 10:00 PM

Elk Rapids High School BB B VA Away St. Francis HS

Calendar:

Elk Rapids Michigan Athletics Calendar

Visit https://elkrapidshighschool.bigteams.com/main/event/eventid/73364443 for more information!

7:00 PM to 10:00 PM

Elk Rapids High School BB G VA Home St. Francis HS

Calendar:

Elk Rapids Michigan Athletics Calendar

Visit https://elkrapidshighschool.bigteams.com/main/event/eventid/73364439 for more information!

26

Feb 26

9:00 AM to 12:15 PM

Dennos Museum

Calendar:

4th Grade Events

4:15 PM to 5:15 PM

PTO Meeting

Calendar:

Lakeland All School Events Calendar

27

Feb 27

SNOW DAY #3

Calendar:

Cherryland MS Calendar (Google)

5:30 PM to 8:30 PM

Elk Rapids High School BB G JV Home Harbor Springs HS

Calendar:

Elk Rapids Michigan Athletics Calendar

Visit https://elkrapidshighschool.bigteams.com/main/event/eventid/73364448 for more information!

7:00 PM to 10:00 PM

Elk Rapids High School BB B JV Home Harbor Springs HS

Calendar:

Elk Rapids Michigan Athletics Calendar

Visit https://elkrapidshighschool.bigteams.com/main/event/eventid/73364449 for more information!

28

Feb 28

Spirit day- Super Hero

Calendar:

Cherryland MS Calendar (Google)

Dress like a super hero!This can be your own super hero such as a celebrity, grandparent, or any classic superhero.

MSBOA - Band and Orchestra Festival

Calendar:

District Calendar

10:00 AM to 11:00 AM

Historic Michilmacinac Tour

Location:

Lakeland Elementary School, 616 Buckley St, Elk Rapids, MI 49629, USA

Calendar:

3rd Grade Events

Starr at 10:15 am Knight at 1:00 pm

4:15 PM to 7:15 PM

Elk Rapids High School BB B FR Away Harbor Springs HS

Calendar:

Elk Rapids Michigan Athletics Calendar

Visit https://elkrapidshighschool.bigteams.com/main/event/eventid/78179039 for more information!

5:30 PM to 8:30 PM

Elk Rapids High School BB G VA Away Harbor Springs HS

Calendar:

Elk Rapids Michigan Athletics Calendar

Visit https://elkrapidshighschool.bigteams.com/main/event/eventid/73364450 for more information!

7:00 PM to 10:00 PM

Elk Rapids High School BB B VA Away Harbor Springs HS

Calendar:

Elk Rapids Michigan Athletics Calendar

Visit https://elkrapidshighschool.bigteams.com/main/event/eventid/73364454 for more information!

29

Feb 29

MSBOA - Band and Orchestra Festival

Calendar:

District Calendar

8:00 PM to 10:00 PM

CMS Town Hall Dance 7-8th grade

Calendar:

Cherryland MS Calendar (Google)
Positivity Project @ CMS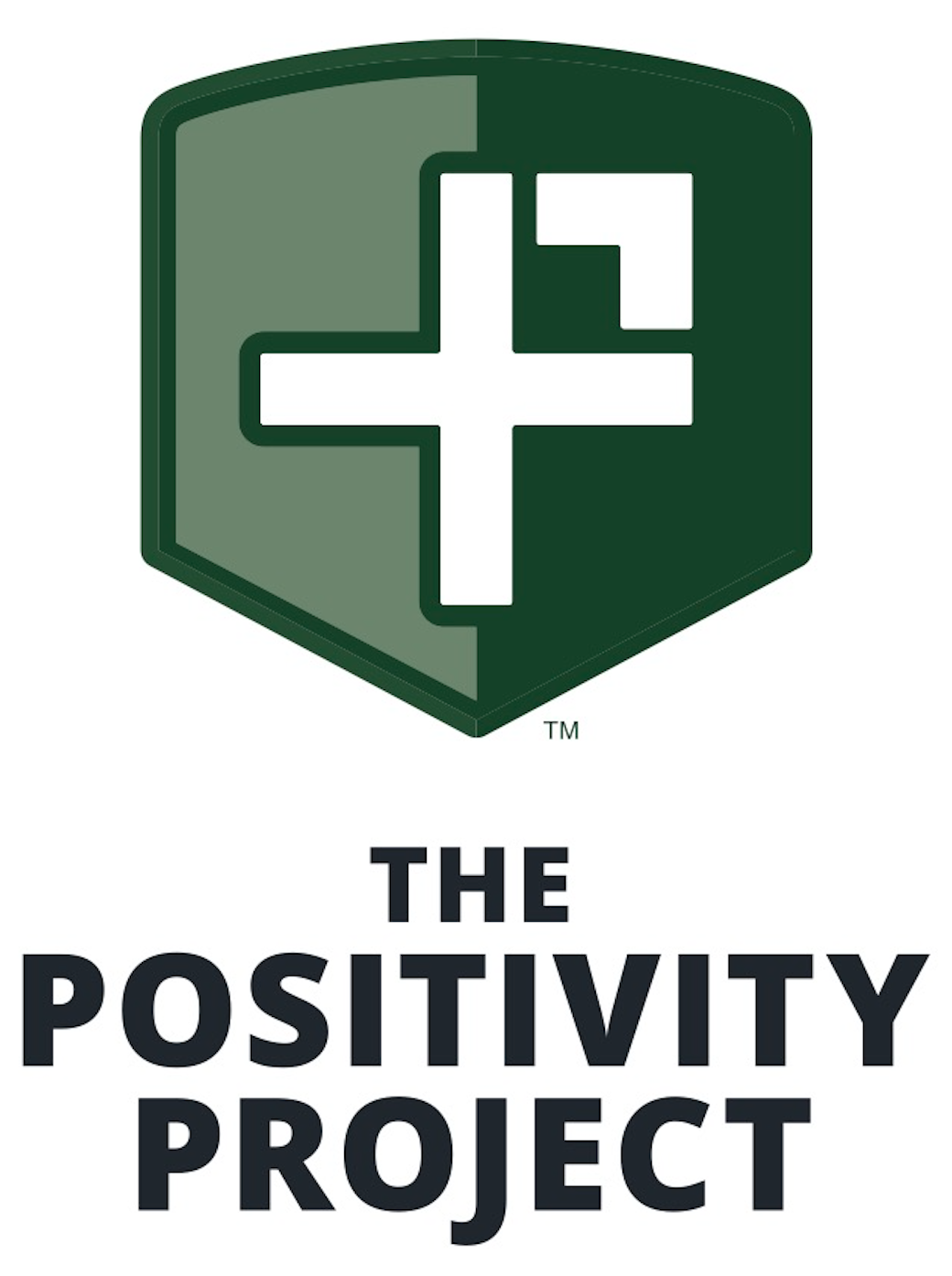 Cherryland Middle School became the first school in Northern Michigan to partner with the Positivity Project. As part of our whole-child approach to education, our students engage in daily learning about their character strengths and the importance of building relationships. Learn more at PosProject.org
Elementary Points of Pride!
Before and after school child care
Transitional kindergarten offerings
Birth to age 5 childcare and preschool offerings
Early Childhood Special Education Program
Updated language arts, mathematics and social-emotional curriculums
Robotics offerings 2nd-5th grade
District News

View Archives
February 24, 2020
Green ER Family Fun Night!
Thursday, March 5, 5:30-7:00 at Mill Creek Elementary School
Join Green ER volunteers and community partners for a FREE evening of environmental educational learning fun for the whole family. Everything will be hands-on and interactive.
2020-21 Kindergarten Orientation
We are excited to enroll students who will be turning 5 on or before December 1, 2020!
Transitional Kindergarten and Kindergarten Parent Information Night
Mill Creek Elementary
Wednesday March 4 @ 6 pm
Lakeland Elementary
Thursday March 5 @ 6 pm
District Quick Facts

90%
Student participation in extracurricular activities

#1
Rank in the region for percentage of graduates enrolled in a two or four-year college or university

1:1 Device
iPads or Chromebooks for all students, K-12